Bob Wingate's 1967 Factory Shop Order Corvette
This 1967 Corvette is the only known and documented example of a Factory Shop Order Corvette. This car was built for Bob Wingate by Joe Pike of Chevrolet Product Promotions as a special favor and reward. Wingate led the nation for a number of years in a row for single handedly selling the most Corvettes for an individual...over 160 in 1967 alone. This car was done directly in St. Louis, and has been restored to the way it was delivered to Bob Wingate.
The photos below show the original pictures taken of the car in 1966 and those taken in May 2001. The car was taken back to Covina, Ca. and put into the same locations as the pictures taken 35 years ago. Wingate had taken over 100 pictures of the car in the year he had it. He had the original window sticker for the car and the tank sticker is intact showing the FSO build.
Click pictures for larger images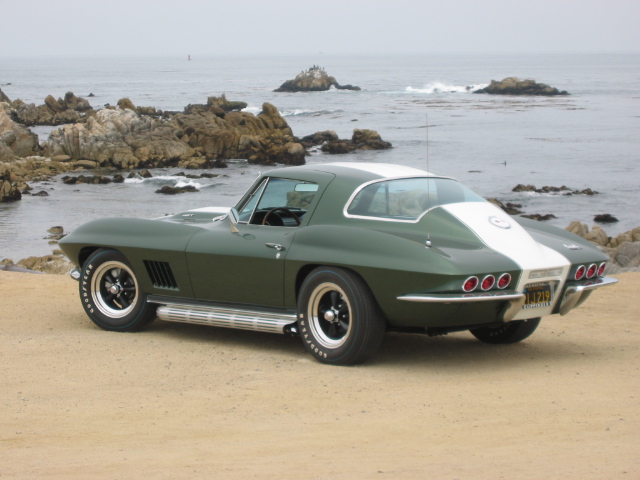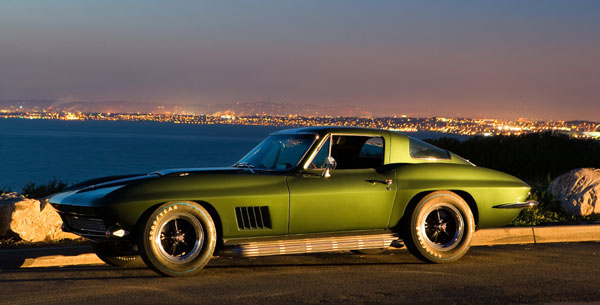 Richard Prince photo shoot for Corvette Magazine
American Muscle Cars 2004 Calendar - Motor Books International
Magazine Cover Stories to Date
Steve Luvisi Shop Tour & Huntington Beach Concours 2003
Monterey 2002 NCRS National Convention & Laguna Seca Races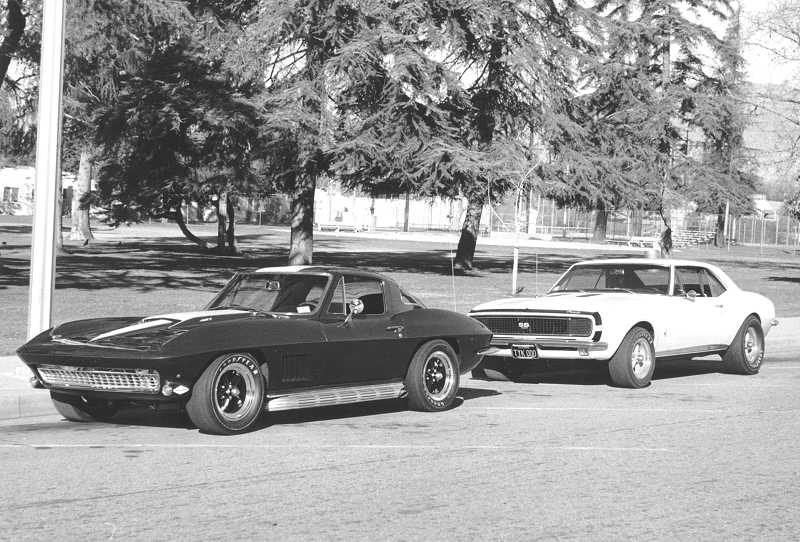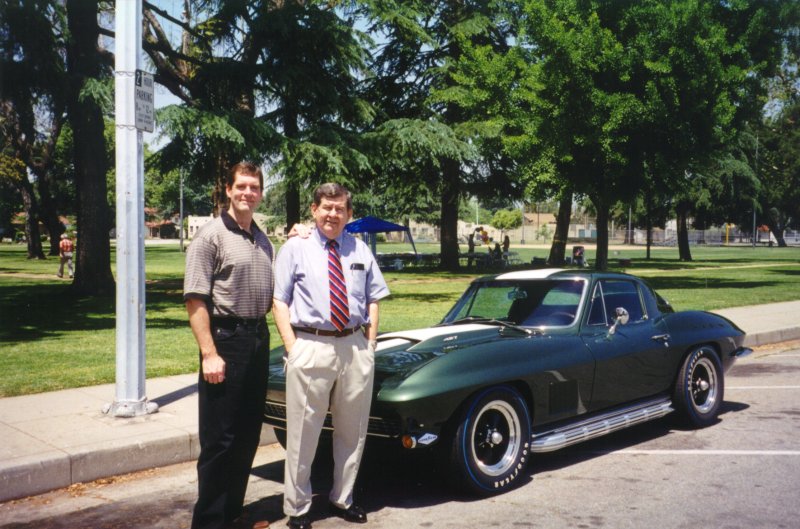 The car as delivered from St. Louis. Old picture taken day before Thanksgiving 1966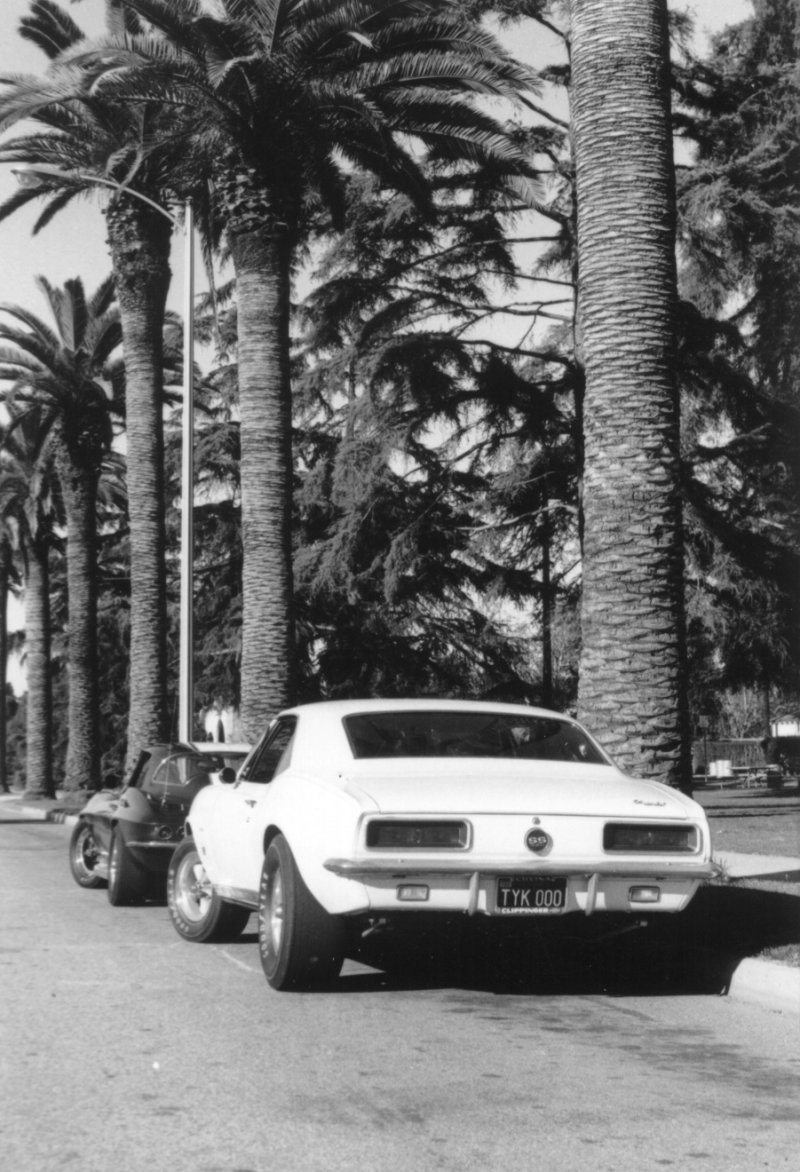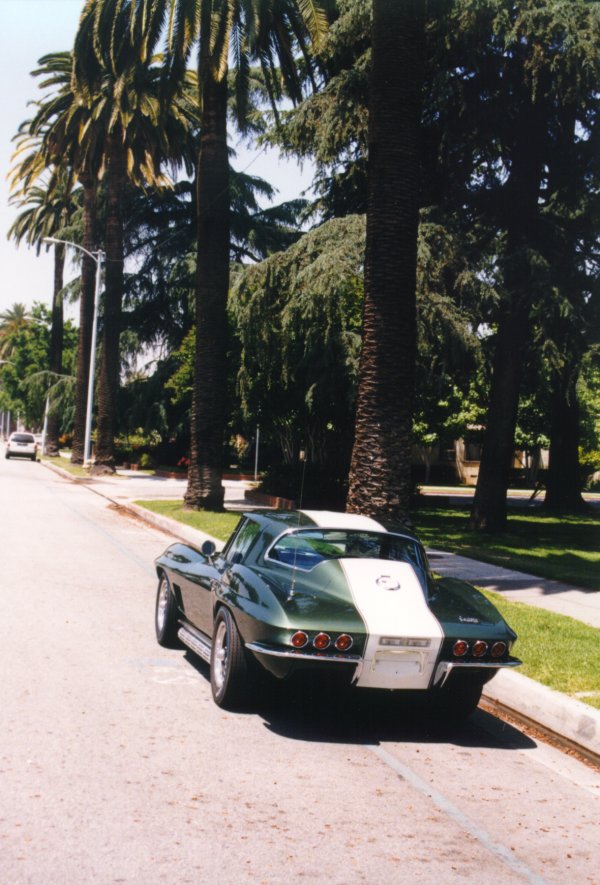 In front of Covina Park on Badillo St.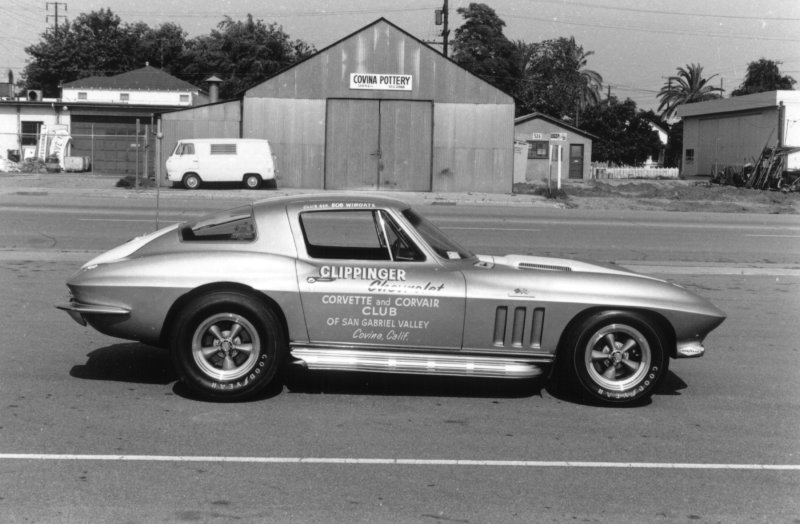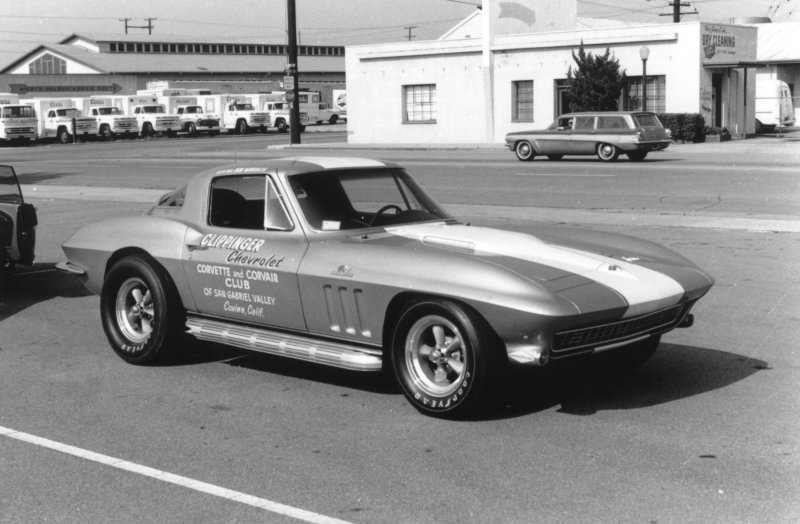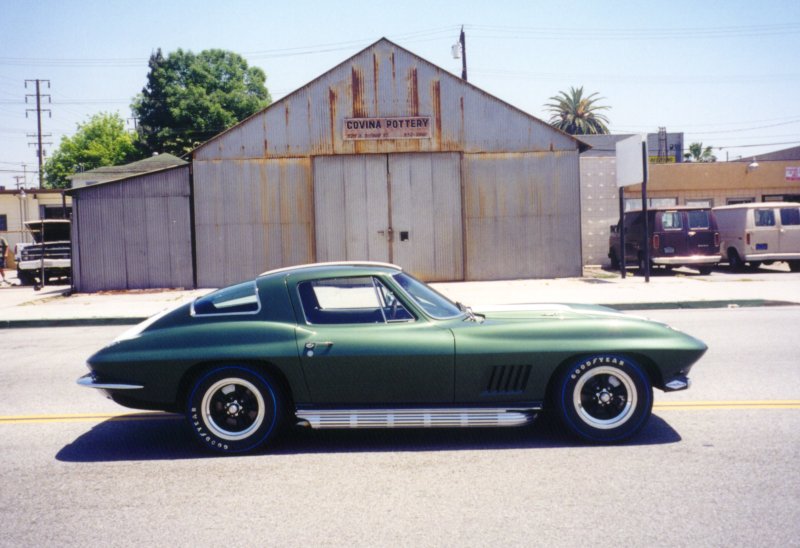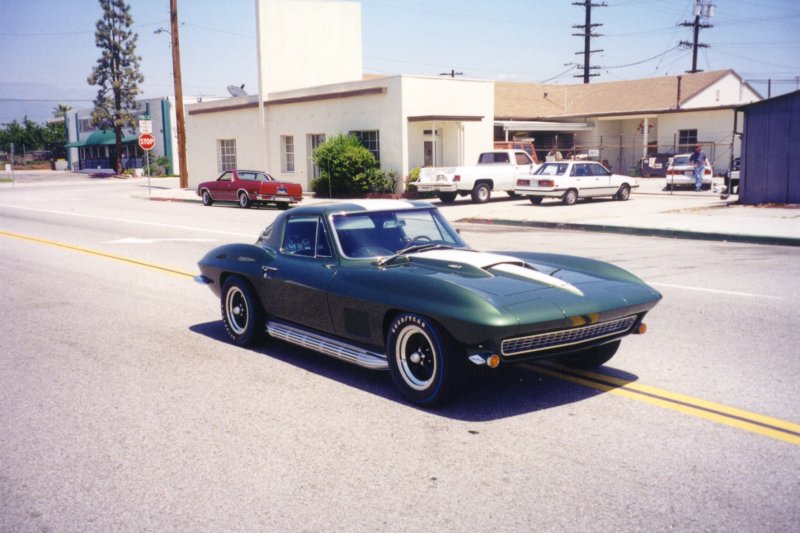 Bob's 66 which the 67 FSO was patterned after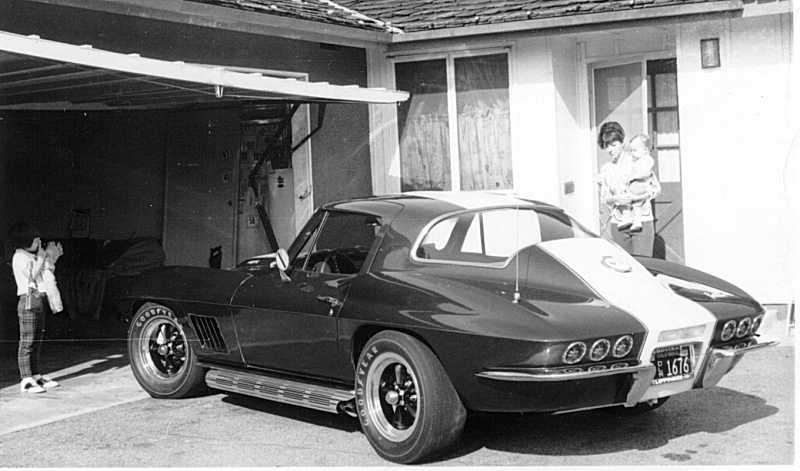 Bob's family leaving for Thanksgiving dinner, 1966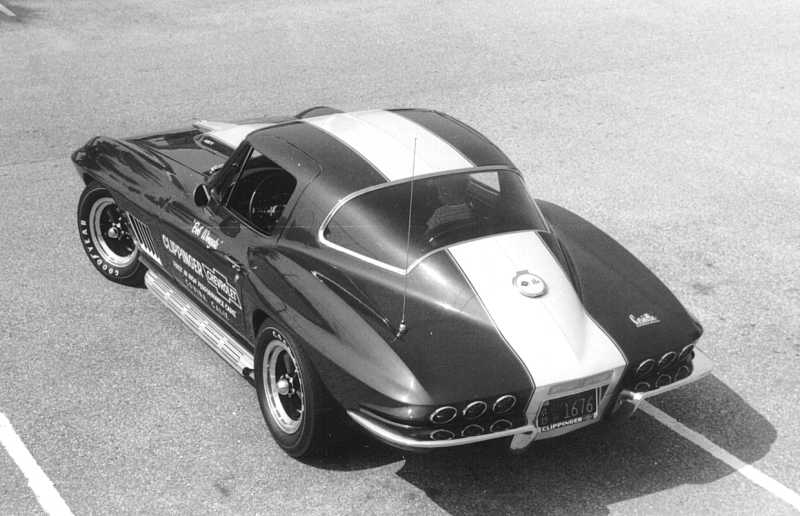 Car with minor mods, about 6 months after delivered, early 67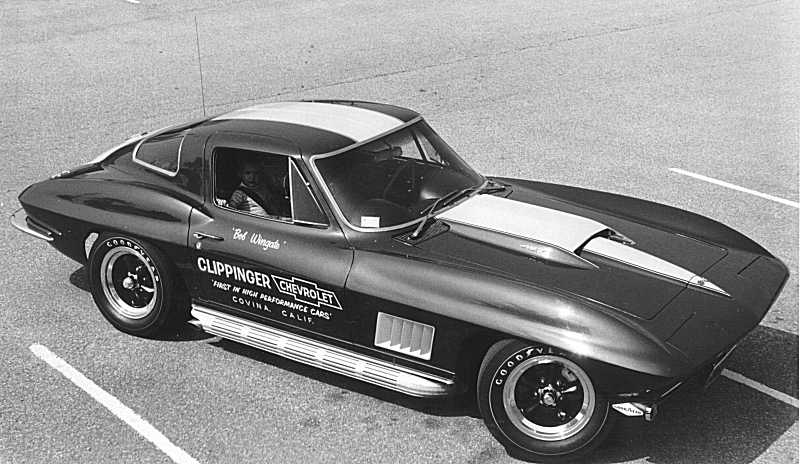 Minor mods done at Clippinger by Bob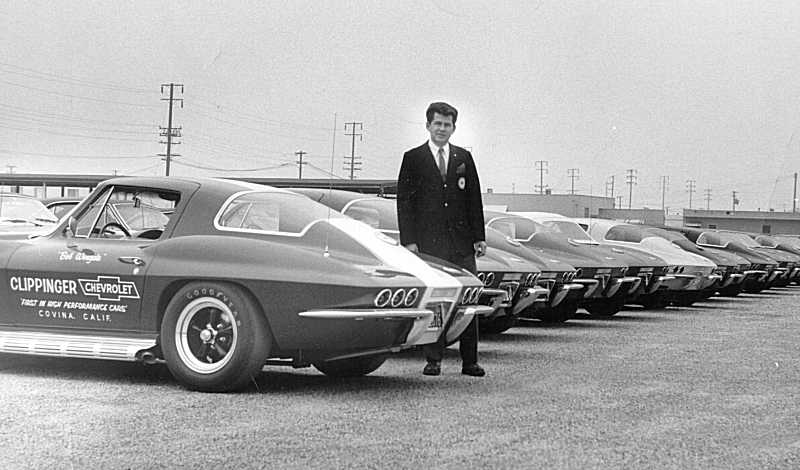 Winter 66-67 on Clippinger's staging lot. Note 6 tail lights on new 67's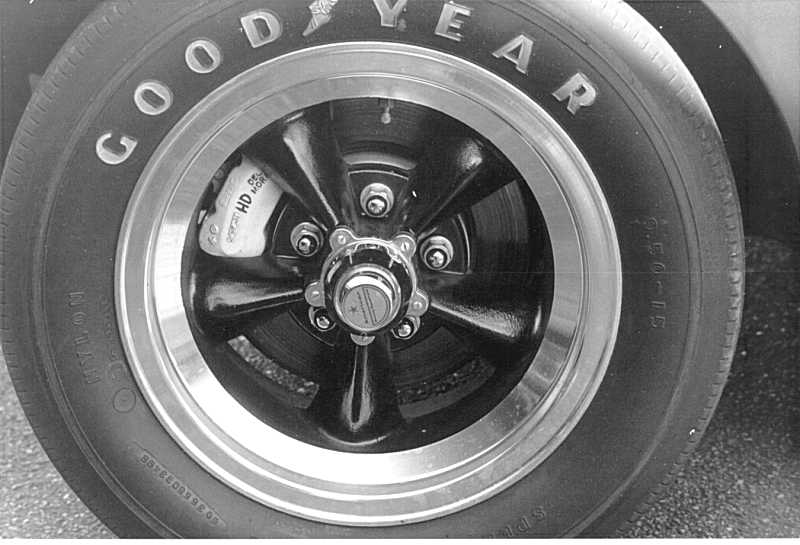 Close up of FSO tire wheel combo. Goodyear Blue Streaks 9.50x15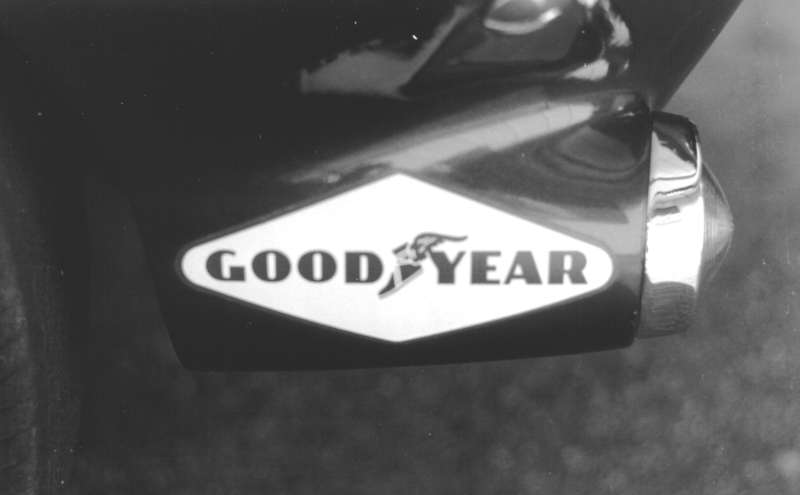 Stickers were on car as delivered from St. Louis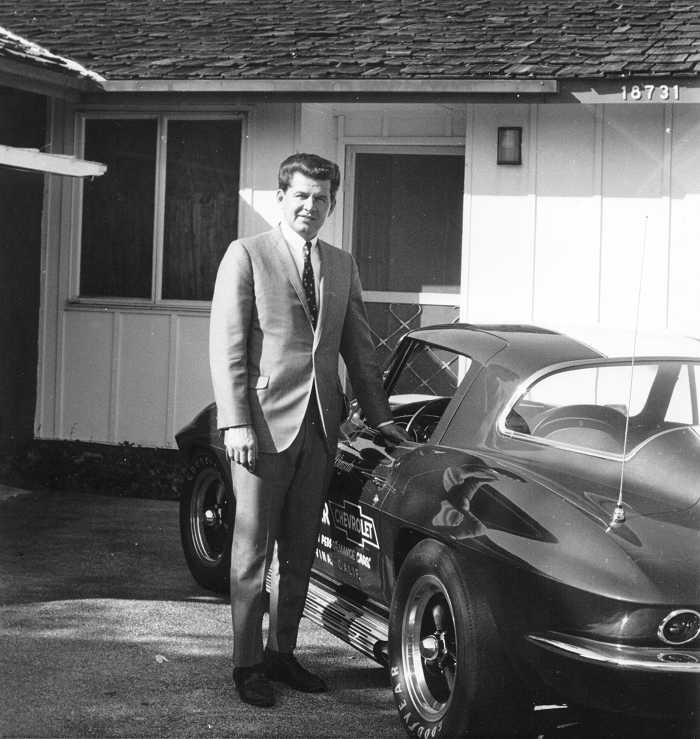 Off to work in late 1966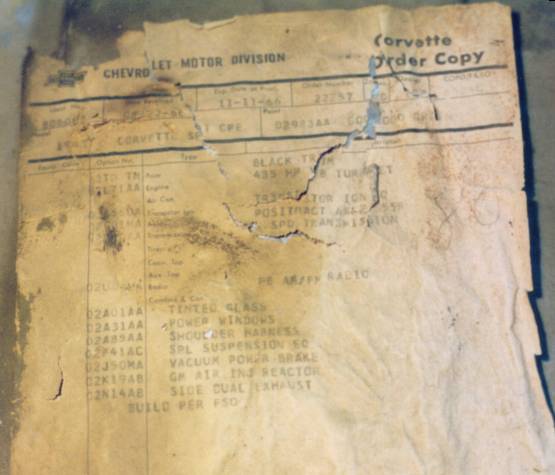 Tank sticker showing "BUILD PER FSO"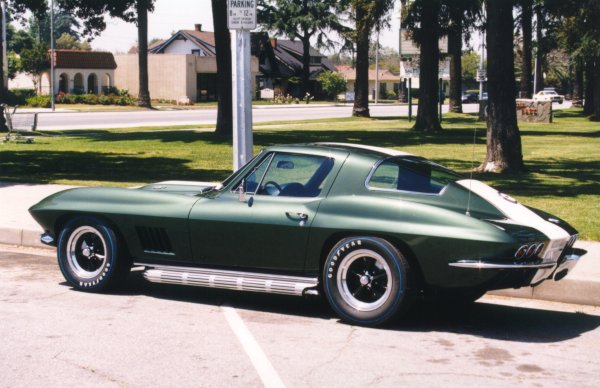 Covina Park, 5/6/01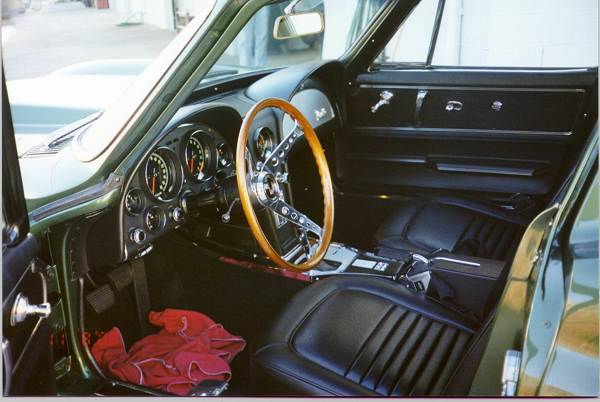 Nardi wood steering wheel was on car as delivered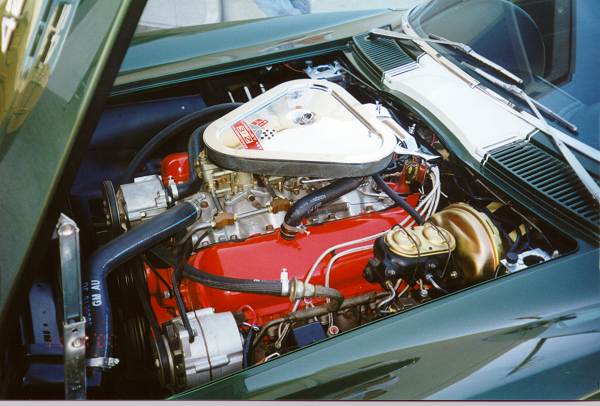 427/435hp combination came with M20 wide ratio with 3.55 rear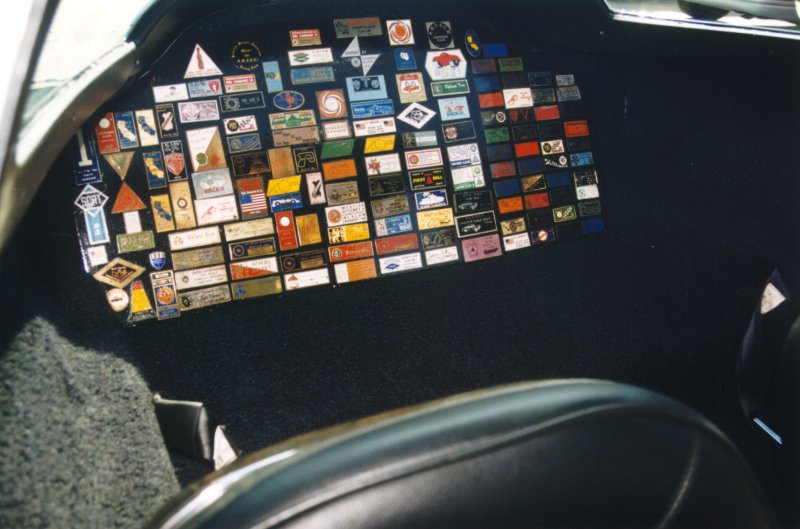 Throughout the 60's Wingate raced his cars extensively, and each race gave out a little metal plaque. Wingate put these plaques onto a board and had it sitting in the back of his mid-60's coupes. 30 years later he got the board down from his attic to put in the restored car.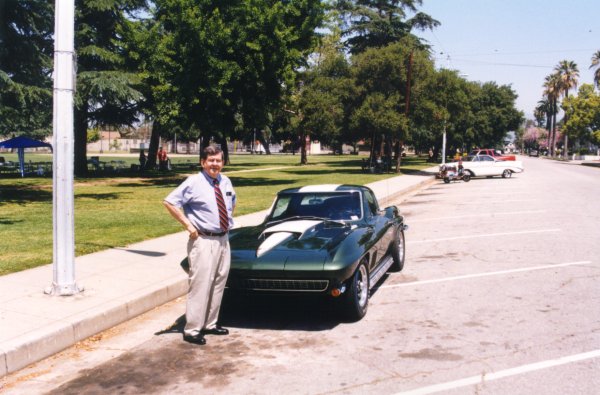 A happy reunion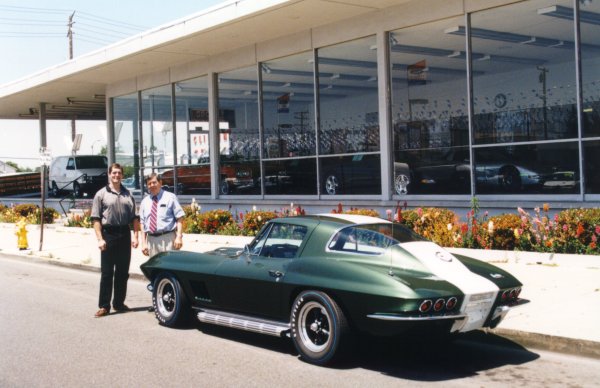 The car in front of the original Clippinger dealership. The Bob's: Bob Radke and Bob Wingate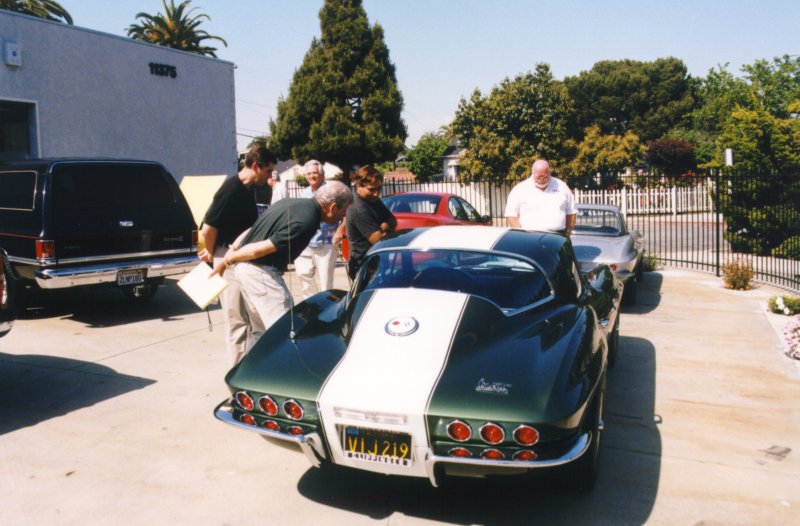 The car at Jeff Reade's shop in Culver City, 5/8/01. Chip Miller of Carlisle Productions inspects the car, along with Jeff Reade, Bob Radke, Mike Scott, and Jim Gessner. These men were gathered to go over Bruce Meyer's 1960 Lemans racer. Dick Guldstrand, Kevin Mackay, and Bruce Meyer showed up later. Photo by Bob Wingate.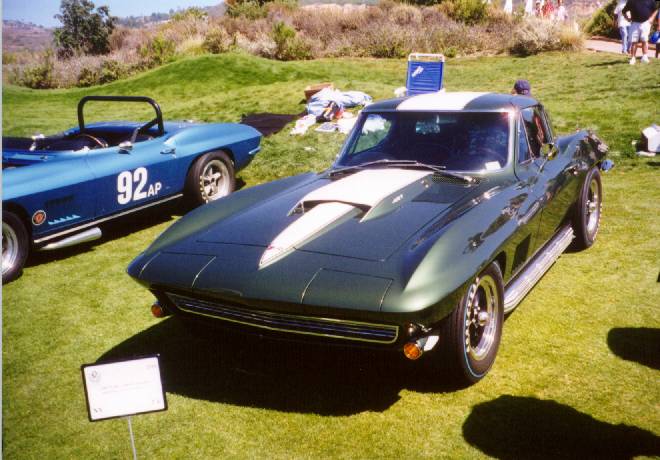 The FSO at the Palos Verdes Concours in Palos Verdes, Ca. September 16, 2001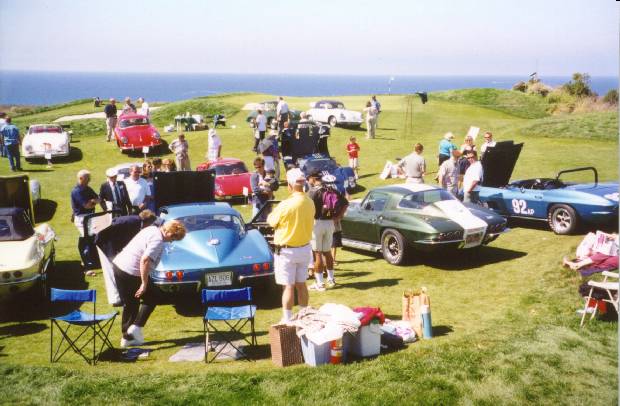 The Ocean Trails golf course provided a stunning setting for the concours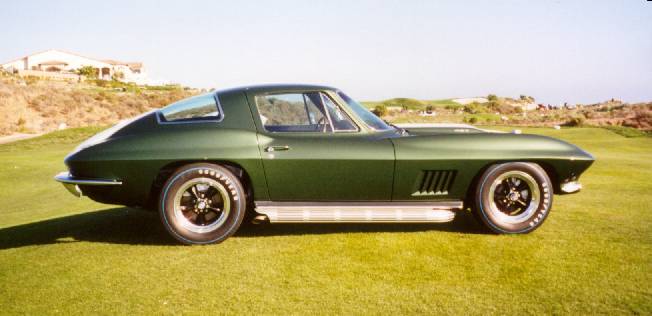 Time for some pictures after the crowds and other cars cleared out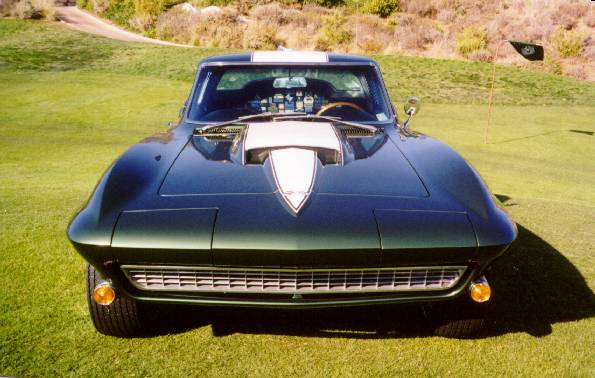 See Bob Radke's James Garner AIR L88 Corvette at http://www.airl88.com
See some addtional shots of the 67 at http://www.67fso.com/ncrs
Monterey 2002 NCRS National Convention & Laguna Seca Races http://www.67fso.com/monterey
---
Comments & Suggestions: bob@webpg.net